Have you often wondered… Am I feeding my toddler enough? Am I introducing my little one to new tastes? Am I helping my baby develop his/her taste buds to the best possible extent? I do very often!! My biggest concern has always been I  hope I am not boring my daughter with the same recipes again and again? Personally I do love exploring food but I still would put myself in the category of a "safe eater". I always try to taste new cuisines from various part of the world but in terms of developing tastes I always stick with the same flavors, salty, spicy mostly savory…. Whereas Mayank on the other hand just loves to explore his dishes. He can go from eating a spicy dish one day to absolutely loving a sweet dish the other day. I am always surprised by how much he is able to appreciate the food with varied tastes from all over the world.
So, definitely I would love Mishika to be more like her dad in this perspective but one can only hope and try 🙂 In order to introduce her to new flavors and help her develop her taste buds I made a pact with myself to try one new dish for her every week. Why one dish? Coz' it's achievable, you get an entire week to plan (with your busy schedule) and you are able to stick with this routine for long 😀
After trying many dishes over the past few weeks, I have compiled a list of the top 5 dishes which were successful the most being the veggie cheesy pasta. You can introduce them as a breakfast item, lunch, snack or dinner in your kids routine. Here they go!
Guacamole and Tomato Mix
Vegetarian, egg-free, nut-free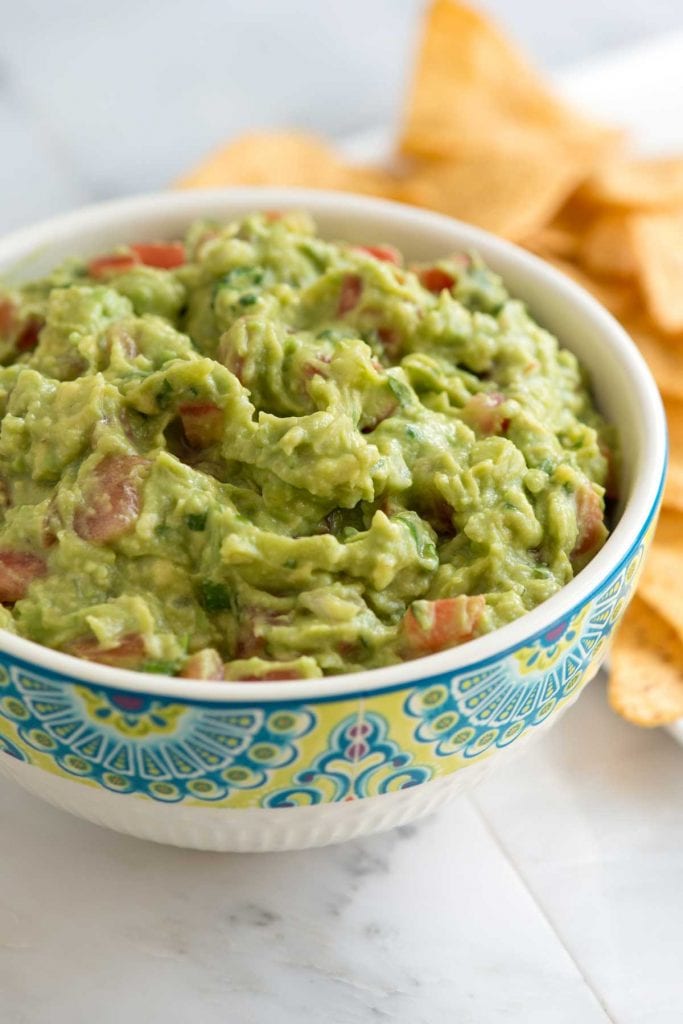 Ingredients
1 avocado
1/2 cup chopped tomato
Salt for taste (optional)
How to Prepare
Gently scoop the avocado pulp
Mix it in a bowl with 1/2 cup chopped tomato to form a paste
Add salt (optional)
Veggie Cheesy Pasta
Vegetarian, egg-free, nut-free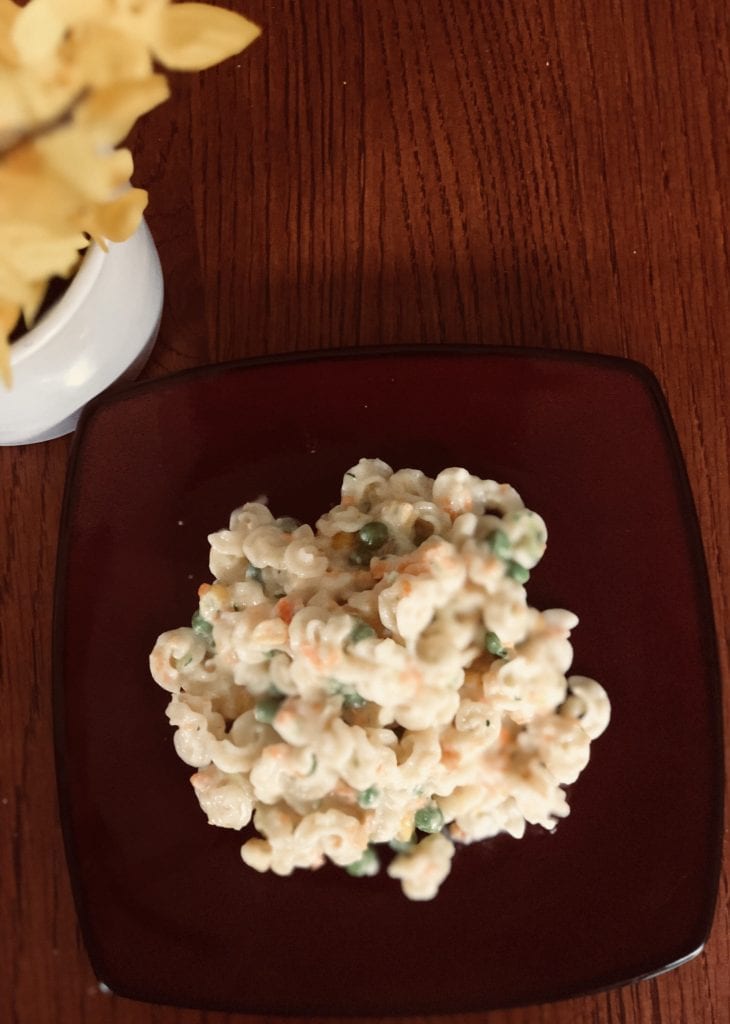 Ingredients
1/2 cup uncooked pasta spirals
1 tbsp peas
2 tbsp grated carrot
2 tbsp grated zuchinni
2 tbsp grated squash
1 tbsp thickened cream
2 tbsp grated parmesan cheese
How to prepare
Cook pasta according to packet instructions
In the meantime steam or boil veggies until tender
Once pasta is cooked, strain the water and mix veggies to it
Add cream and parmesan cheese to the mixture
Heat and keep stirring the mixture until cheese is melted
Veggie Cakes
Vegetarian, egg-free, nut-free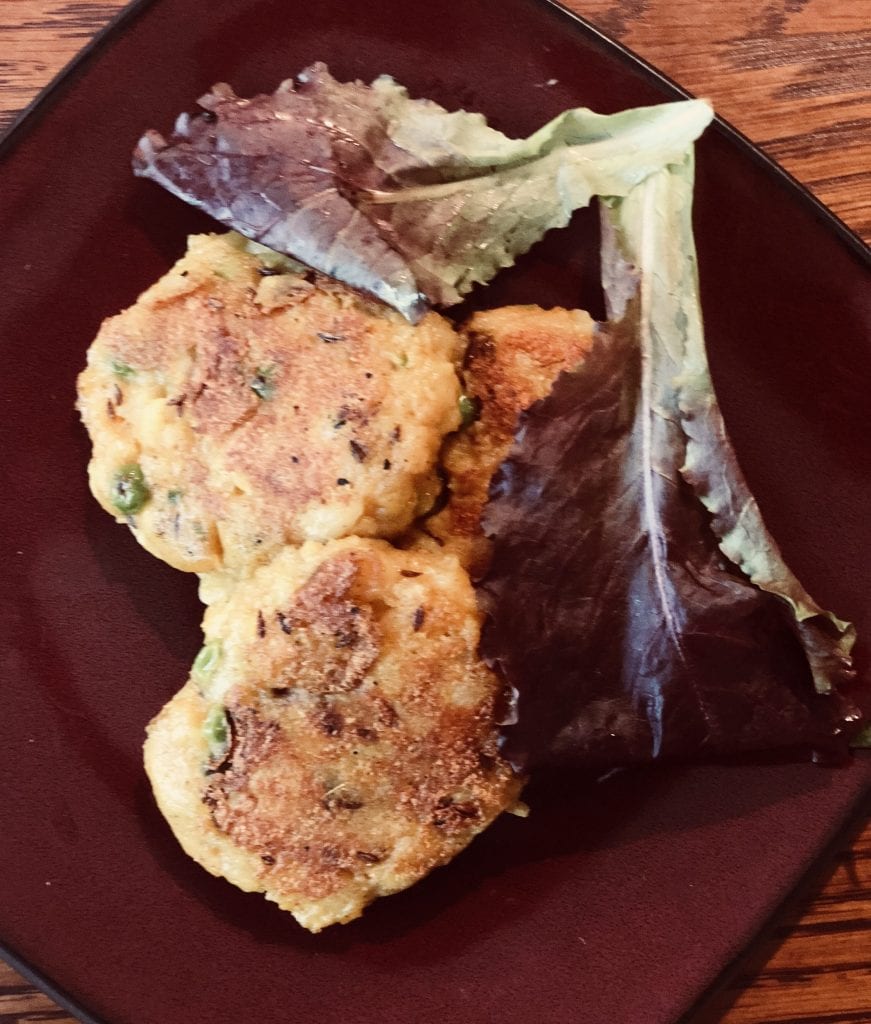 Ingredients
4-6 baby potatoes
4 tbsp peas
2 tbsp chopped spinach
2 tspn butter
How to prepare
Steam the potatoes and once done, mash it and keep aside
Steam the veggies
In a bowl mix the mashed potatoes and the steamed veggies
Divide the mixture in equal parts and make small cakes as shown in the picture
Heat the pan with a small amount of butter
Place the cakes in the pan
Cook on both sides till the cakes are golden brown
French Toast
Contains eggs, nut-free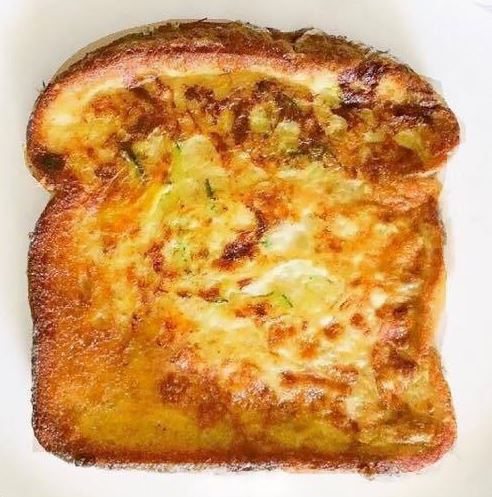 Ingredients
1 bread
1 large egg
1/4 cup chopped tomato
2 tspn butter
Salt to taste (optional)
2 tspn whole fat or 2% milk
How to prepare
Beat one egg in a mixing bowl
Add milk, beat it again and make sure that it is mixed properly
Once it is done, heat butter in a pan
Dip a bread slice it in the egg mixture and put it on the pan
Spread some chopped tomatoes on the top of bread and pour some egg mixture on it again
Turn the bread and let the other side also cooked properly till it is light brown in color on both side
PS – Make sure the egg is cooked properly before feeding your little one
Blueberry Muffins
Contains eggs, Nut-free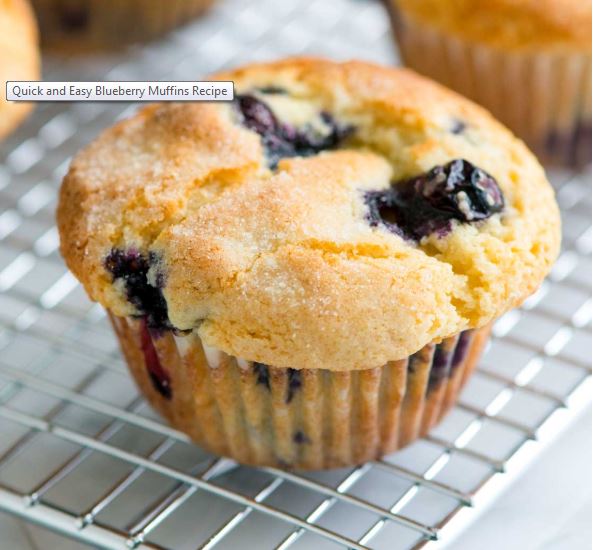 Ingredients
2 cups all-purpose flour
2/3 cup sugar
1 tspn baking powder
1/2 tspn salt
2 eggs
How to prepare
Preheat oven to 400º F
Grease 12 cup muffin tin or line it with fluted paper cups
Combine flour, sugar, baking powder and salt in a large bowl using a whisk
Stir the wet ingredients into the dry ingredient and then mix the blueberries using a spatula
Fill the muffin cups with the batter and distribute it evenly
Sprinkle top with slight sugar
Bake for 15 minutes