Going back to work after maternity leave can be stressful. There are zillion things that needs to  be taken care of for a "normal" day-1 at work – organizing kids stuff for day care/ nanny, organizing work wardrobe, catching up on long list of work emails, following up with everyone at work, taking care of house hold chores and the list is endless. Along with all this if you are a breastfeeding mom like me you have an additional daunting task to pump at work. Pumping at work can be time consuming and the last thing you need is running back and forth to get all the stuff required to pump. I still remember my first day at work, it was filled with goof-ups. Even though I did plan everything at least a week before I was suppose to return back to work, my first day at work was not that easy. Besides missing my kid the whole day I ended up forgetting my pump parts at home. I had to drive back home, during lunch hour, to pick the parts and then  after returning to office found out that I had forgotten my house keys in the rush. It was one tiring day. Now that I have a few weeks of "successful return to work "under my belt I found that having an organized and designated pump bag for work can make a huge difference. So, thought of sharing my experience with you all, with a hope that it can be useful to a mom in returning back to work life. Attached below is a downloadable and printable checklist that I have created on what goes into your breast pump bag for work.
I have a New Yorker Breast Pump Bag by Charlie G. I chose this one as I liked that it's sleek looking and black in color, so would compliment all my work outfits to an extent. Also, since I commute to work with my work laptop regularly, I wanted to carry a single bag which could accommodate all my personal stuff and the cooler bag too. Try juggling with laptop bag in one hand, personal bag in other then one certainly needs a spare hand to carry pump bag. One-bag-for-all has simplified life for me. Other great choices are the Bananafish in grey heather, Kaylaa in classic black and luxury stripe and Sarah Wells. Amazon and Target are some great resources to find one.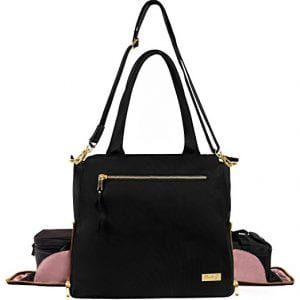 Things to carry in your breast pump bag:
1. Pump – The most important thing to carry. I have the pump in style advanced Medela breast pump and absolutely love it. Medela breast pump comes in small black bags that makes it very compact and easy to use. Also my New Yorker bag has a designated pocket to fit the breast pump in it. I rarely remove the breast pump out of the bag. I just place the bag in the appropriate location and pump accordingly. I have also heard good reviews for the Medela Sonata and Spectra pump. Make sure to research well before buying your breast pump bag as some bags can only house particular styles of breast pumps.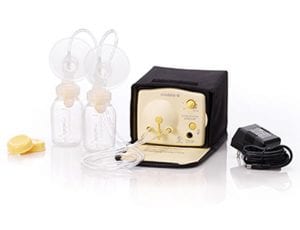 2. Pumping parts – Tubes, breastshields, valves and membranes should be packed and kept in a small pouch in your bag. I have the The New Yorker Wet/Dry Bag for Breast Pump Parts which includes a staging mat which holds all my pumping parts for easy clean. This makes life easy as I don't have to worry about finding a clean surface to keep my pumping parts on and it can also be used as a surface to dry them.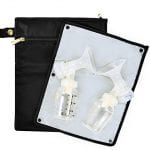 3. Extra pumping parts – I always carry extra membranes and valves in my bag. I have read reviews where people have found that these valves break sometime. Personally I have not yet faced this issue but perhaps disbelieving Murphy's law may not be a good idea in this case :). I keep them in the pouch along with my other pumping parts.  If you feel you aren't pumping enough or your pump is losing power, this is the first part I would replace.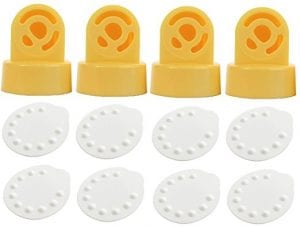 4. Battery Pack and AC Adapter – I usually use the AC adapter at my workplace but still carry battery pack in the bag. I use the battery pack on those days when I am outside and not at work.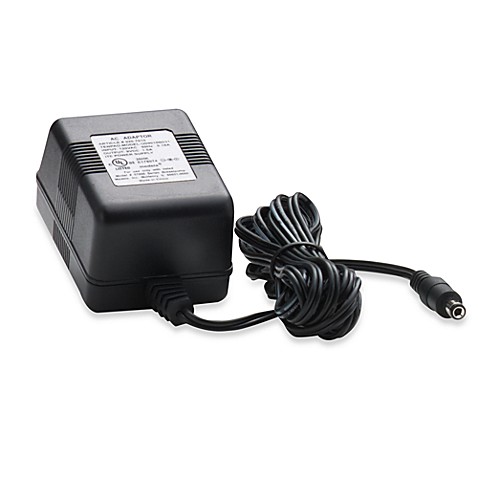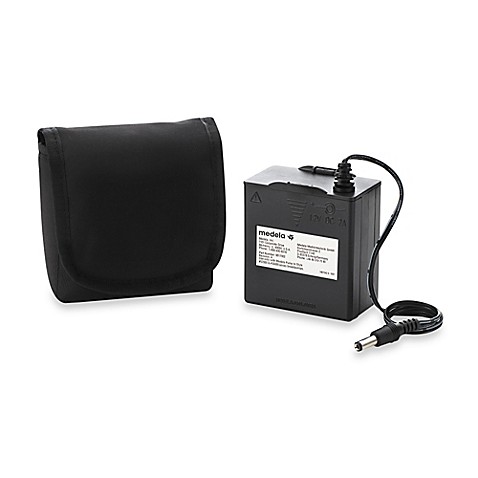 5. Milk Storage Bottle with Lids – I use the Medela storage bottle to store breastmilk at work. I usually wash, sterilize and keep them in my bag a night before.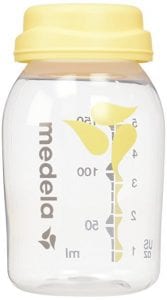 6. Cooler Bag with Ice Pack –  I have the Medela Breastmilk Cooler Set, with an ice pack, which can be used to store milk for 12-18 hours.  Medela cooler set comes with a contoured ice pack. The only downside is that it can fit just four collection bottles but I found out that in addition to four bottles, I could fit about six freezer collection bags in it.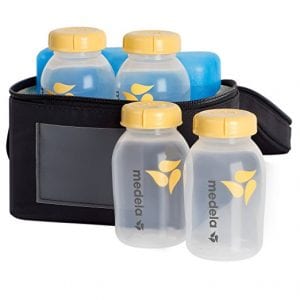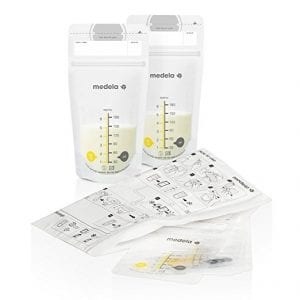 8. Ziploc Bags – I usually keep 2-3 bags with me. They come in handy when you don't have time to wash your pumping parts a work. You can just put them in the Ziploc bag and clean them at home. It's a huge time saver!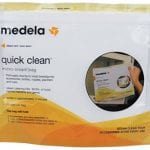 10. Breast Pads – I keep atleast a few breast pads in my bag. You never know when you might need them.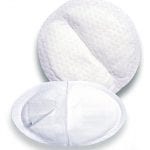 11. Hand Sanitizer – Always sanitize to keep germs away before and after handling the pumping parts.
12. Extra Blouse – It's an optional carry on in case you need it. One of those days!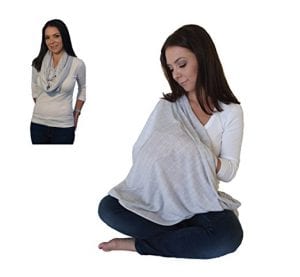 14. Personal Items – As per your needs
BREAST PUMP BAG CHECKLIST