I am a big-time coffee lover or maybe it's safe to say that I might be a 'coffeeholic'. A hot cup of steaming hot coffee in the morning is always one of the biggest highlight of my day. Given enough coffee in a day I always get the feeling that I can truly rule the world 'haha.. So when I found out that this year National Coffee Day fell on Sep 29, I decided to drag Mayank (who again is a coffee lover just like me) and Mishika to our favorite coffee shop 'SPoT Coffee' in Buffalo and celebrate our love for this amazing drink. Although if you ask me, everyday is a coffee day!
I have been coming to this café' for as long as I can remember. From the moment you step into this cafe you are automatically pulled into a modern and artistic land filled with the smell of freshly brewed coffee and pastries, vibrant and colorful painted wall and a very trendy and contemporary interior.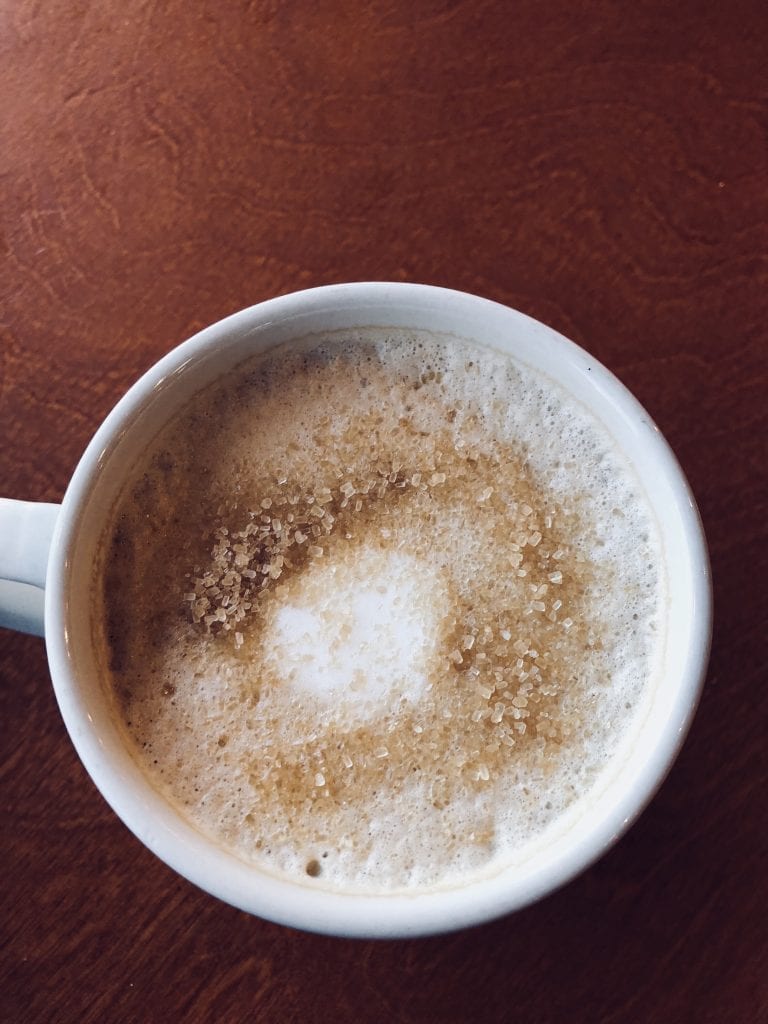 I enjoyed sipping my favorite cappuccino and Mayank tried their new Costa Rica Las Lomas Lourdes brew and as for Mishika she enjoyed chewing on her teething biscuits!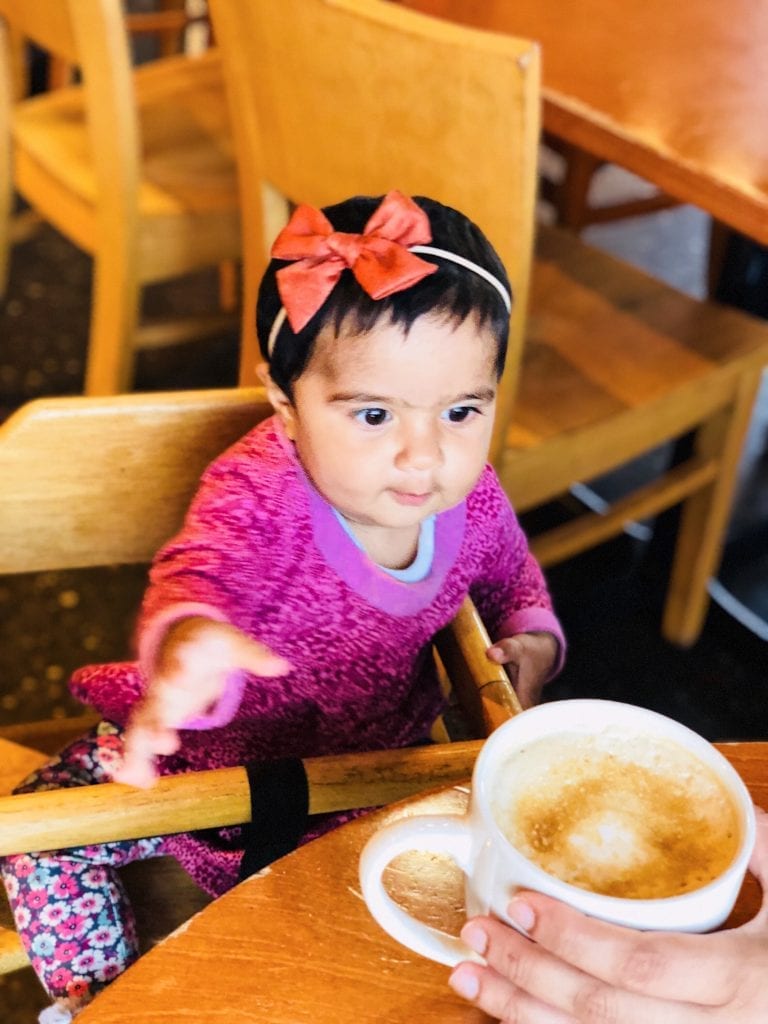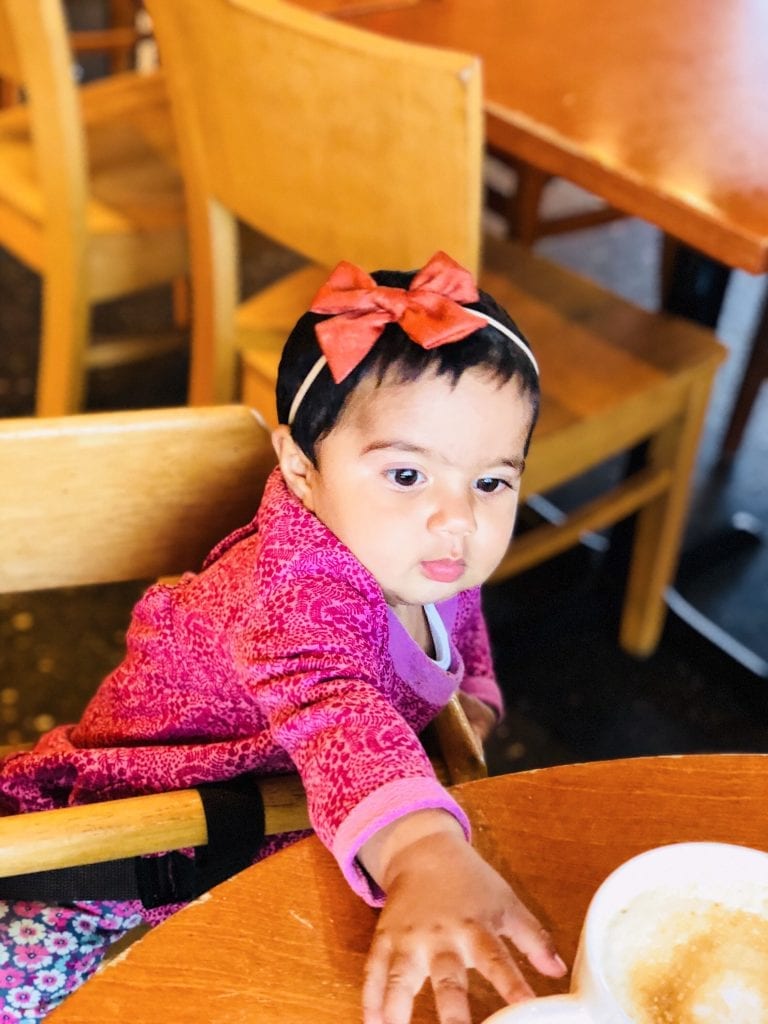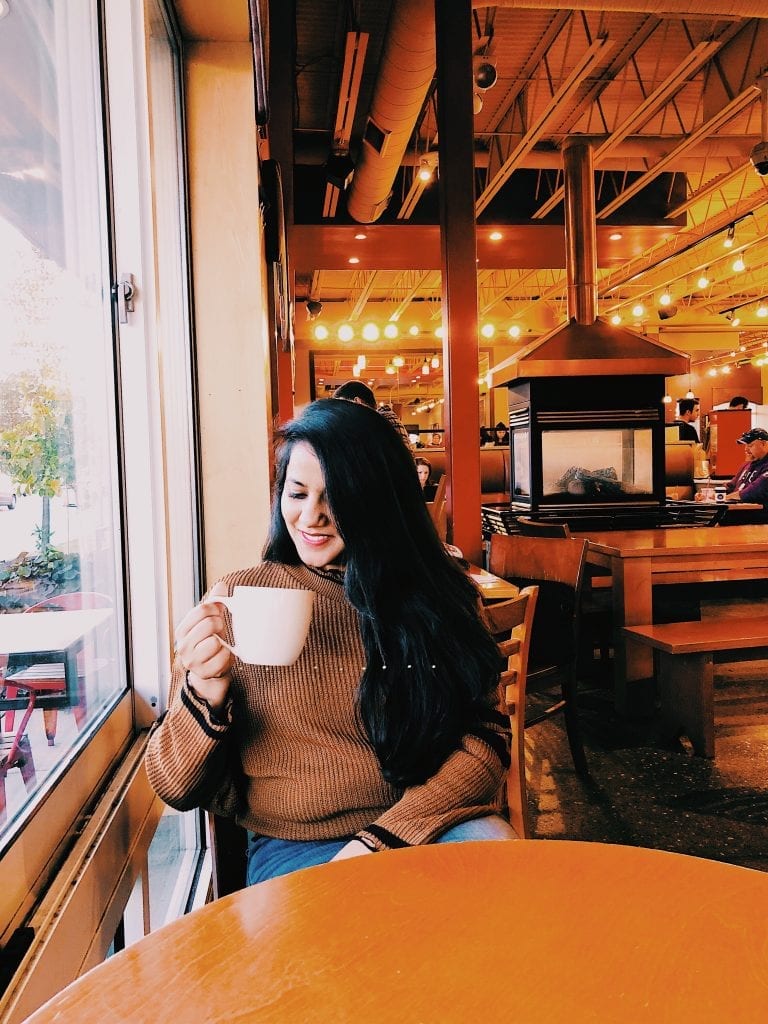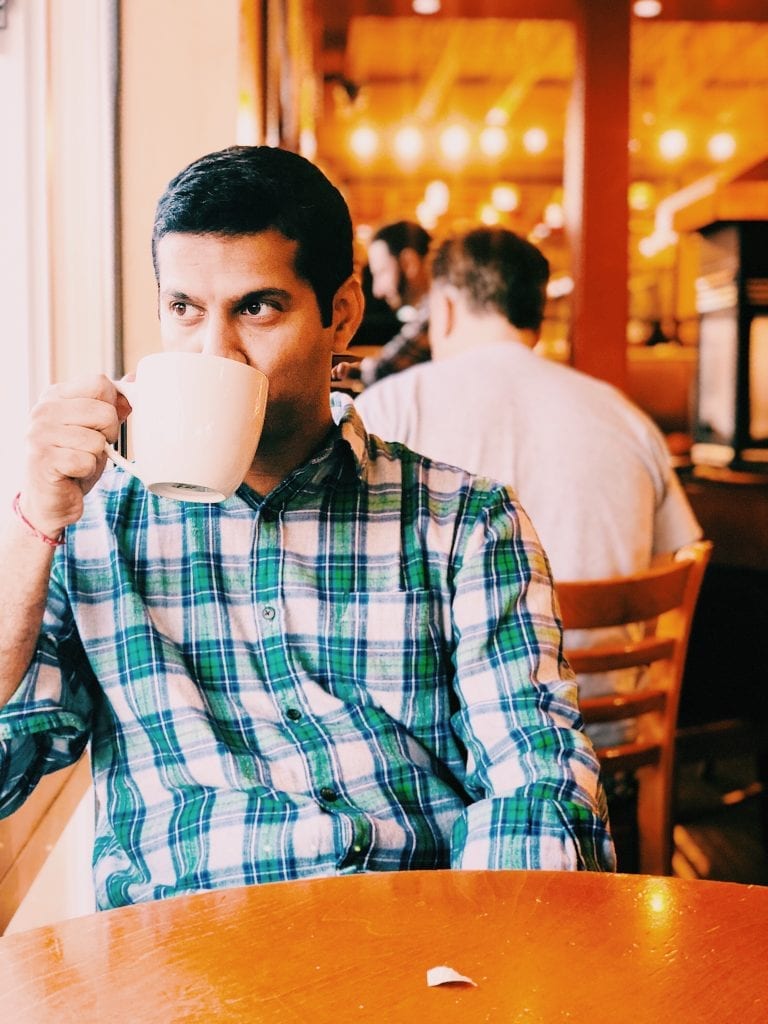 Soon Mishika was tired of sitting in her high chair and wanted to be let free. Nowadays it's more walking than crawling.. Her favorite thing these days is to hold one of our hands and walk around.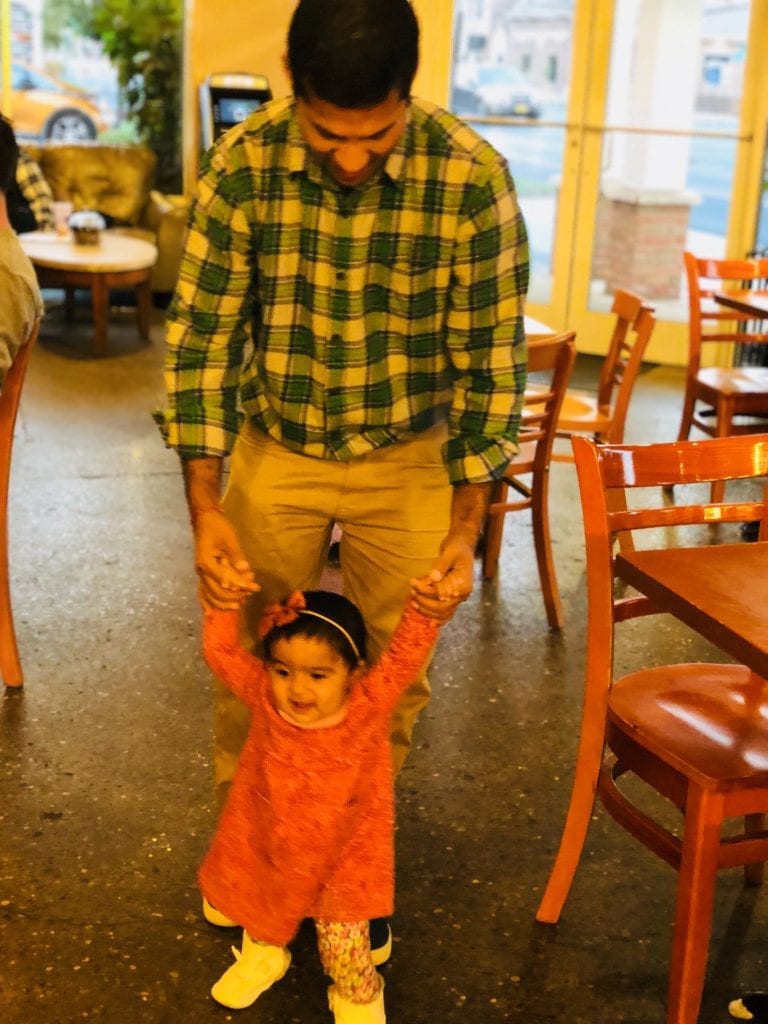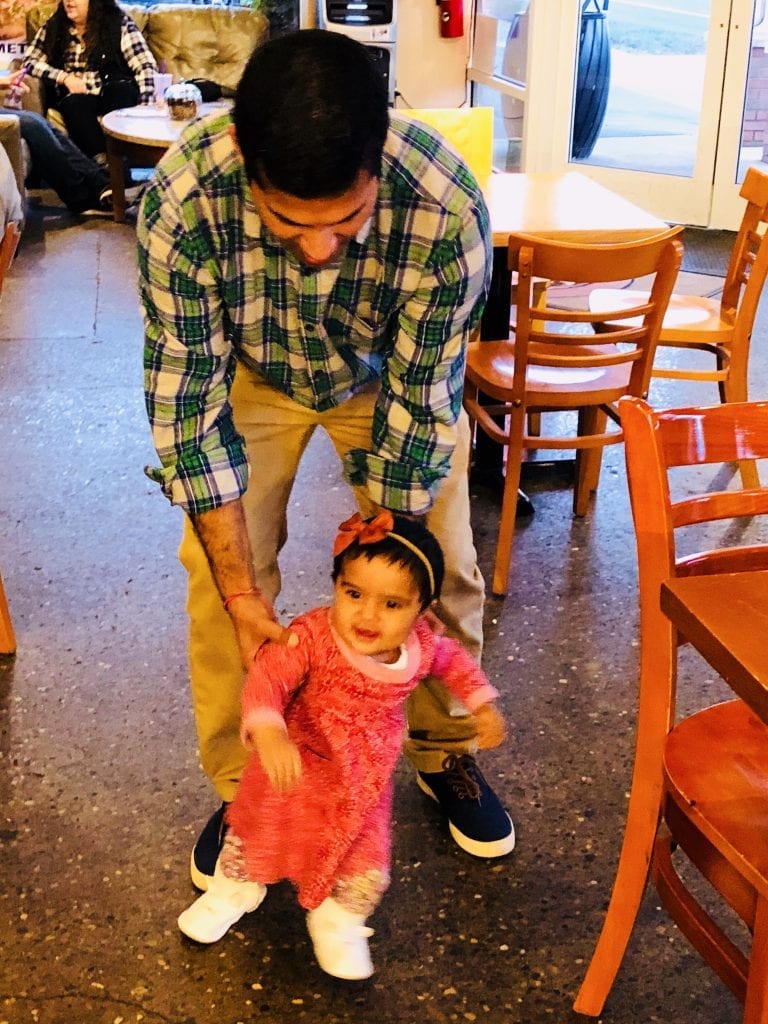 After spending some good time over a cup of hot coffee, we stepped out to explore the nearby area although our walk was barely for 10 minutes as the weather was in the low 50s.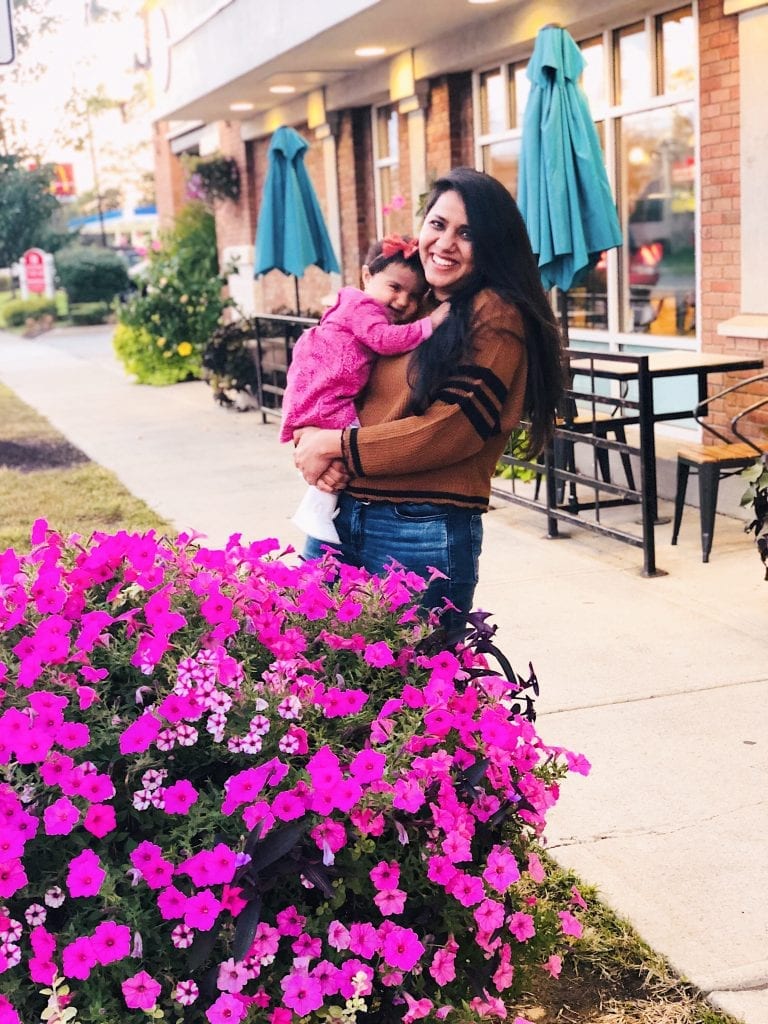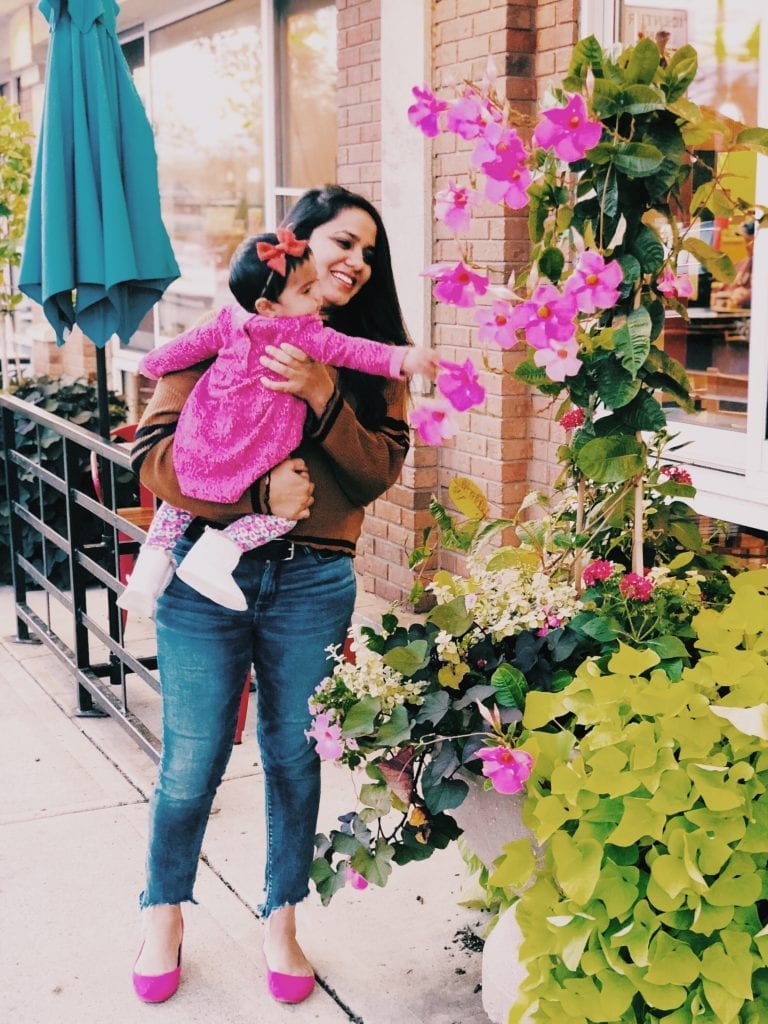 We had an enjoyable and well spent Saturday afternoon hanging out in one of our favorite spots in this city. Hope you all enjoyed your Saturday as well. Happy weekend guys!!